Sales@Moolya.com
3rd and 4th December 2012 | Bangalore, INDIA
About the Program | About RST | Course Outline | Testimonials | Register
When someone tosses you a program and says "you have one hour to test this" can you do it? Are you confident in your work? Can you explain what you did and why? This unique 2-day course introduces you to Rapid Software Testing, the skill of testing any software, any time, under any conditions, such that your work stands up to scrutiny.
Join James as he teaches the skill of Rapid Software Testing at Bangalore, INDIA on 3rd and 4th December 2012.
About the Program
This unique 2-day course introduces you to Rapid Software Testing, the skill of testing any software, any time, under any conditions, such that your work stands up to scrutiny. Based on the ideas of James Bach, Jon Bach, Michael Bolton, and Cem Kaner, with substantial contributions by other members of the Context-Driven School of software testing, this is the closest thing in the business to a martial art of software testing. Because we emphasize exercises, it is challenging for experienced testers, but works for new testers, too. This course provides hands-on demonstrations and drills as well as portable heuristics that help you create tests quickly.
The philosophy of rapid testing presented in this class is not like traditional approaches to testing, which ignore the thinking part of testing and instead advocate neverending paperwork. Products have become too complex for that, and testers are too expensive. Rapid testing uses a cyclic approach and heuristic methods to constantly re-optimize testing to fit the needs of your clients. Rapid testing isn't just testing with a sense of urgency, it's mission-focused testing that eliminates unnecessary work, assures that everything necessary gets done, and constantly asks what testing can do to speed the project as a whole.
One important tool of rapid testing we will cover is the discipline of exploratory testing-- essentially a testing martial art. Exploratory testing combines test design and test execution into one process that finds a lot of problems quickly. If you are an experienced tester, you'll find out how to articulate those intellectual processes of testing that you already practice intuitively. If you're a new tester, hands-on testing exercises help you gain critical experience.
You will learn
Concise, universal heuristics and models for instant test design
How to tackle any product or product idea instantly
How to analyze a test heuristic or practice
How to test despite ambiguous or missing specifications
How to deal with overwhelming complexity or confusion
How to know when to stop or suspend the test process
How to prepare and deliver an impromptu test report
What should you expect
More on RST
Are you looking for a practical class on Software Testing?
Why Rapid Testing?
How does Rapid Testing work?
Where did the rapid testing ideas come from?

Click here to get the answers ...

Who is the ideal student
The ideal student is anyone who feels driven to be an excellent software tester or software test manager.
The class is useful to all levels of tester, but seems to be most appreciated by experienced testers who want to become expert testers. The class works well when strong-minded and skeptical students attend the class. They challenge the instructor and make the class better, just like testers should. We try to make the class the most stimulating intellectual experience you can handle.
Another ideal student is the tester whose job is to check the work done by offshore outsourcing firms. You don't have time to do a full-blown test project. So, learn how to make a brief test project work.
Here are the slides and notes for the class. These do not include the exercises, though, which are really the heart of the class.
About James Bach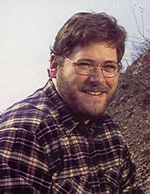 James Bach started in this business as a programmer. He likes programming but he finds the problems of software quality analysis and improvement more interesting than those of software production. For James, there's something very compelling about the question "How do I know my work is good?" and he says "Indeed, how do I know anything is good? What does good mean? That's why I got into SQA, in 1987."
Today, James works with project teams and individual engineers to help them plan SQA, change control, and testing processes that allow them to understand and control the risks of product failure. He also assists in product risk analysis, test design, and in the design and implementation of computer-supported testing. Most of James experience is with market-driven Silicon Valley software companies like Apple Computer and Borland, so the techniques he has gathered and developed are designed for use under conditions of compressed schedules, high rates of change, component-based technology and poor specification.
Know more about James Bach
Know more about Exploratory Testing
RST Slides
RST Appendices